Distributors who rely on PromoStandards compliant data in their day-to-day business can use your OneSource hosted endpoint to send you a PO without missing a beat. Then, whenever a Distributor submits a PO, you'll get a human-readable email (like the one below) that includes all the PO details you need to process the order as usual.
Here's what you'll receive from no-reply@dc-onesource.com when a Distributor sends you a PromoStandards Purchase Order!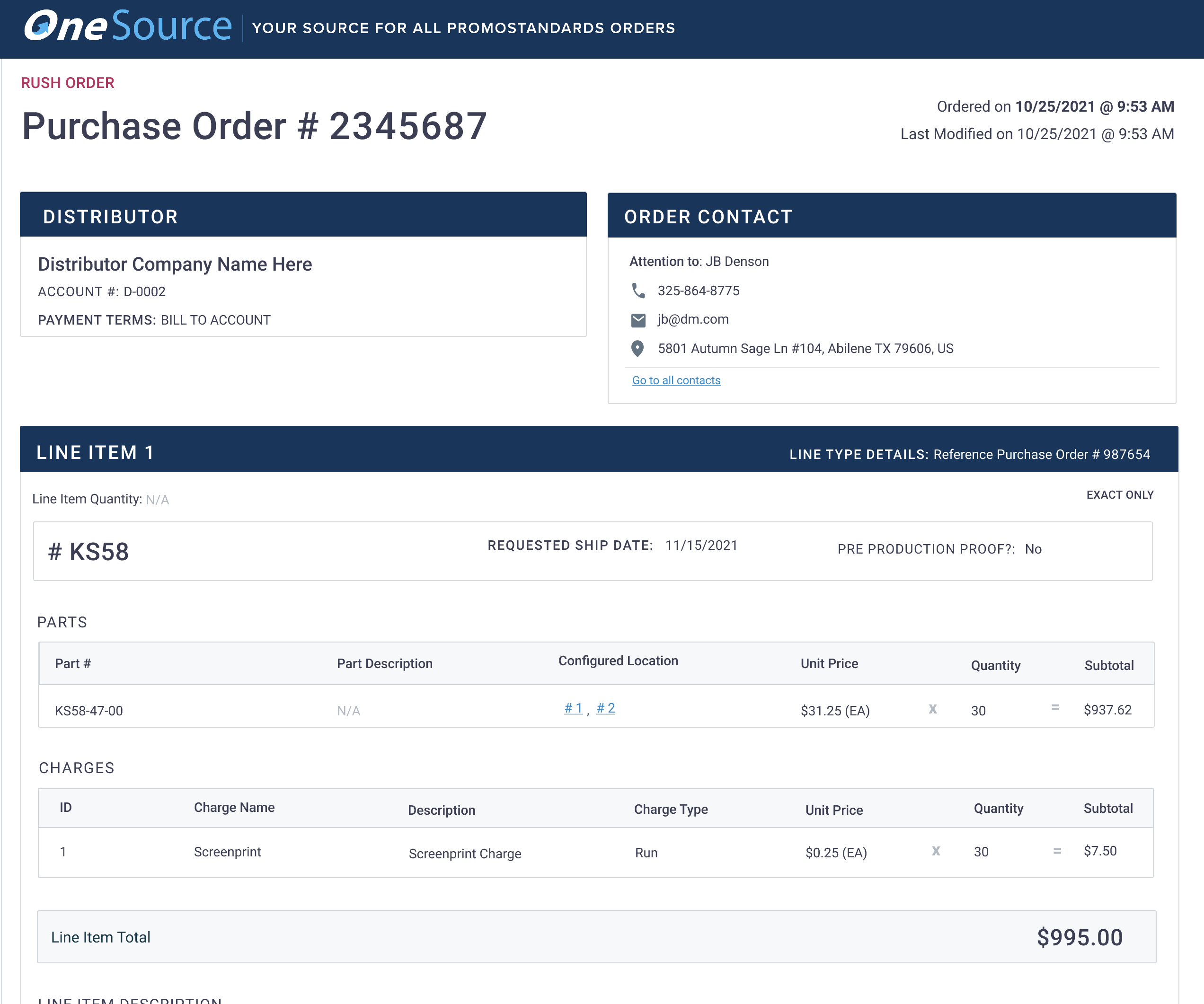 Attention! The PromoStandards Purchase Order details you receive from OneSource are separate & unique from the DistributorCentral PO's & order notifications. PO's received by OneSource aren't automatically added into your DistributorCentral account's order list. Purchase Orders you receive a OneSource notification for must be manually entered into your preferred Order Management system.