When adding a product you will assign the previously configured options under the "Options" tab in the Product Editor, TIP: It is best to enter all the options before entering products. This helps streamline the process of adding products because when you get to the Options tab, you have all the options ready to add to the product.
---
Imprint Areas are a feature that let a customer choose an available area for imprint, and choose the decoration methods for the product. To learn how to add imprint areas to your account see IMPRINT AREAS
In the Options tab, you can assign Imprint Areas to the product, if your product has more than one area available for imprinting.
You can also control the number of imprint areas that a customer can select under the "Imprint Area Limit" section.
Assign an Imprint Area
Click the Add New Imprint Area button to the right
Choose the imprint area from the list of available areas
Next you have to assign a "Decoration Option" to the imprint area. This can be screen printing, embroidery, deboss/emboss, etc.
Imprint areas will display as a button on the product details page before being ordered. The customer can view the available areas and dimensions: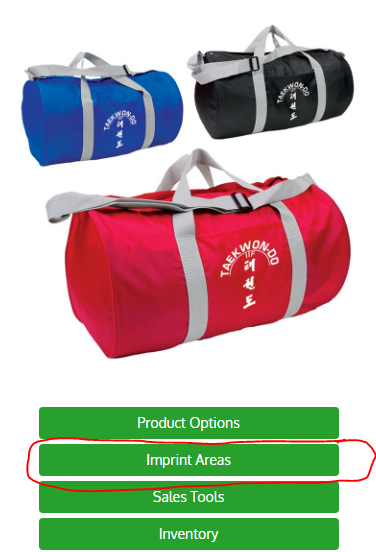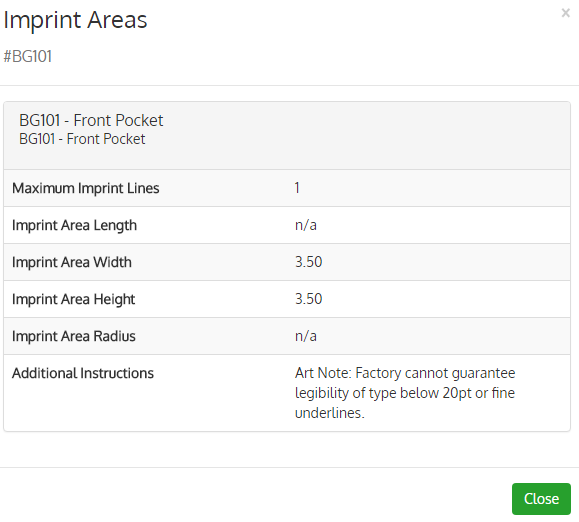 When the product is ordered, the Imprint Area will be chosen after entering a quantity.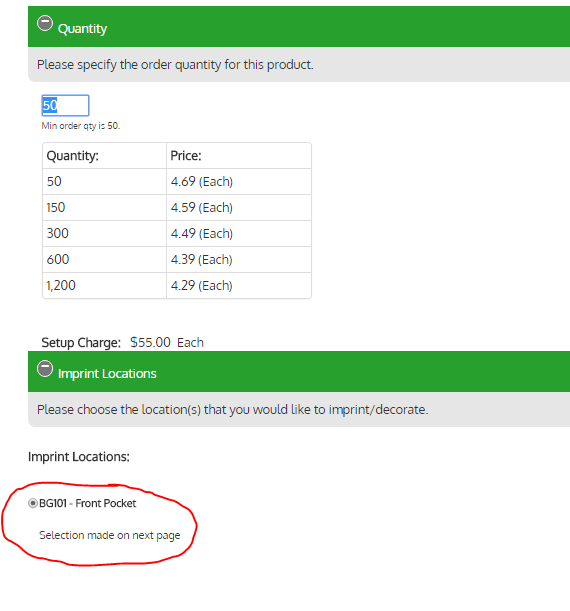 ---
If the product does not have multiple imprint areas, you can add all of your product options to "General Options" of the product.
Add Options to a Product
Select the options from "Options Available" (you can select more than one at a time)
Move them to "Options Selected" on the right by using the arrow buttons in the middle of the lists
Don't forget to click the Save button