With our Attribute Import & Export, you can take control of your product data by adding searchable details & features that only product attributes can provide.

For example, attributes are used as filters when distributors drill down a product search inside DC, create unique product sets for their website, and when end-buyers drill down their search within distributor websites.
Adding attributes to your products increases the likelihood that your product can be found and viewed by potential buyers.
In this short video, we explain the importance of attributes by showing you how distributors use attributes to filter products for their websites.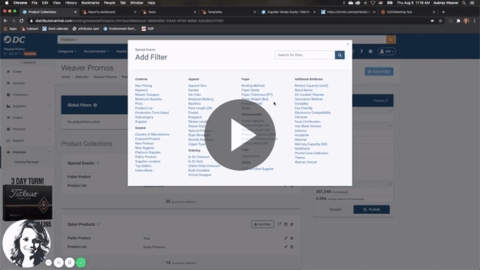 Download your attribute spreadsheet now and import new or updated product attributes at your convenience! Check out our Attribute Quickstart Guide to get started.